The new Children's Commissioner
It's official, for the first time ever Jersey will have its very own Children's Commissioner!
So what is a Children's Commissioner?
The Children's Commissioners' job is to represent every young person on the Island and empower them to help make changes that will benefit them. Their focus is on young people 18 & under who live on the Island.
They will work with Politicians, Teachers, agencies, parents, carers and of course young people to create policies, protect children's rights and help young people help themselves.
The Children's Commissioner plans to advocate for vulnerable and minority groups. Their main aim is making sure every young person's voice is heard, whether you feel education, social, or leisure facilities and services could be improved.
Who is the Children's Commissioner?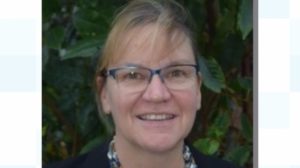 Deborah McMillan, a former director of children's services in the UK has been chosen to represent young people on the Island. She was interviewed both by a panel of 'experts' as well as a panel of local young people.
Following the announcement Deborah has moved from her home on the mainland to start a her new career in Jersey.
Described as an 'inspirational leader' her early work will include listening to young people, helping develop the legislative framework within The States of Jersey and act as the bridge between the Island's children and those in power.
"I am delighted and honoured to have been appointed as the first Children's Commissioner for Jersey. This is a vitally important role and I look forward to working on behalf of all children and young people in Jersey to promote and protect their rights and best interests. I do not underestimate the challenges that the Office of the Children's Commissioner will face, but I am determined to use my term of office wisely to drive real improvements in children's lives, and in particular those most vulnerable who are in need of care, protection and support."
–Deborah McMillan